Elder Leadership
a key concept
At RBCA we believe in a plurality of elders providing spiritual leadership for the congregation.
These men seek to "shepherd the flock" (1 Peter 5:2) that God has entrusted to them.
Nathan Hyde
Preaching Elder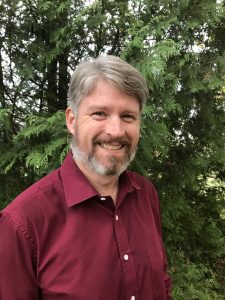 Nathan does most of the preaching at RBCA. He received his undergraduate degree in Ancient Mediterranean History from the University of Michigan and his MDiv from Grace Seminary. He teaches at Blackhawk Christian School in Fort Wayne, was formerly head of the Socials Studies Department, and is now head of the Bible Department.
Nathan and his wife Carmen have nine children. They live on a small homestead outside of Spencerville, IN where they keep chickens and goats. They enjoy life in the country, from 4H to gardening, and everything in between.
Rick Spear
Elder over Deacons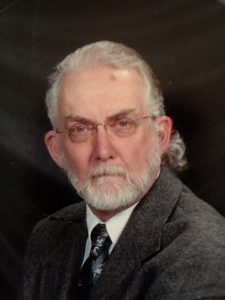 After completing a term in the Air Force as a jet mechanic, most of Rick's career was spent in the manufacturing arena…equipment repair, designing and building machines, and overseeing equipment development.
Stephen Hyde
Elder over Finances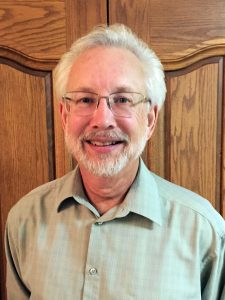 In the past, Stephen held the office of Elder at Lake Center Bible Church in Portage Michigan and taught Sunday school to junior high boys. He and his wife Dorie moved to Auburn in 2000. He co-teaches with Rick during the men's study on the 1689 Confession of Faith every Wednesday, and with both Rick and Nathan during Sunday school. Stephen holds two BS degrees, in music and engineering, as well as an MBA, all from Western Michigan University
Stephen and Dorie married in 1981 and are enjoying retirement. They have two children, including our Preaching Elder, Nathan. Their younger son is married and lives in Rochester, New York. Stephen enjoys serving in the church and all types of music. Since retirement, they enjoy brief travels to various destinations across the US. Stephen's desire is to train younger men so they can replace him when the time comes. Until then he remains dedicated to serving our God at RBCA
Mike Gerhardt
Teaching Elder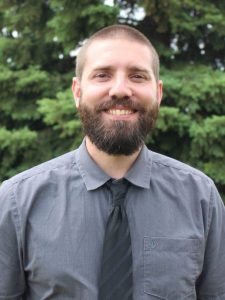 Mike lives just across the state line in Ohio with his wife, Nicole, and five children, Calvin, Lucy, Miles, Quemby, and Ruthie. He has a strong desire for the Church to grow in the grace and knowledge of our Lord and Savior Jesus Christ. He is passionate about systemic theology, whole-Bible biblical theology, exegesis, and how they all interface to provide a foundation for a deep understanding of the Scriptures.
At RBCA Mike is part of the rotation of Sunday school teachers and leads a monthly study on the Doctrines of Grace.
David Stine
Elder of Care Ministries
David lives in Auburn with his wife Natalie and three children: Jude, Gabe, and Jane. He loves being around God's people to build them up, encourage them, and care for them. He wants to see the saints equipped for the work of service so that God's church is healthy, continues to mature, and reproduces as God intended.
At RBCA David oversees the CARE ministry and occasionally teaches. His favorite passage of scripture is John 21:15-22 because it simplifies Christian ministry; Love the Lord and care for His people.
Dane Rehil
Teaching Elder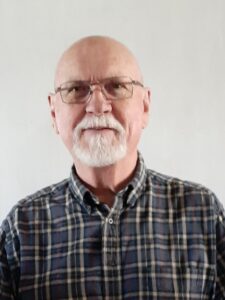 Dane shares teaching responsibilities with other Elders in Sunday School and Coffee, Tea, and Theology. He earned an undergraduate degree in History and a Masters in Education from Andrews University. His professional career included teaching High School and Middle School History, Social Studies and Bible, prior to becoming a Corporate Trainer. He has led Bible Studies in various churches and was Director of Men's Ministry. He has always had a special interest in Theology and Apologetics. His desire is to assist the folks at RBCA in developing a Biblical World View and to disciple younger men.
He and his wife, Nancy live in Fort Wayne, IN, and have three daughters and eleven grandchildren.